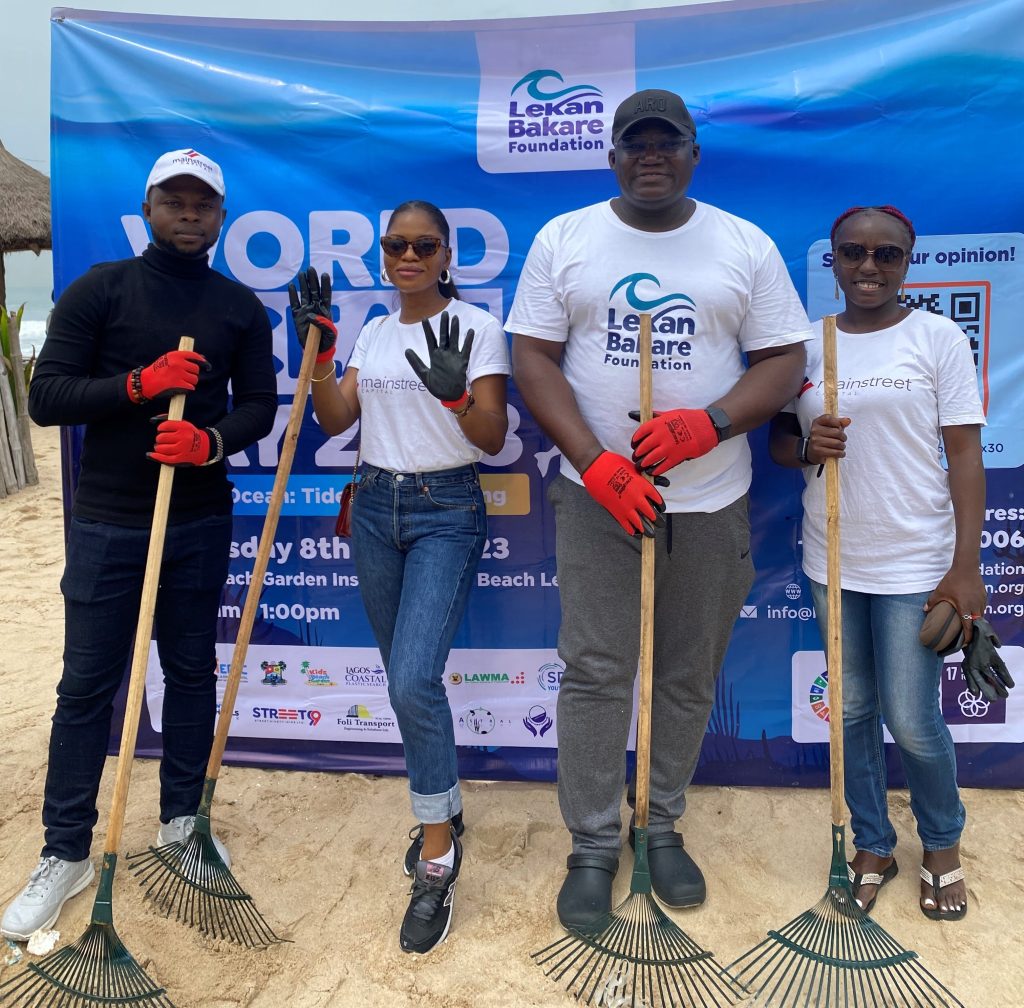 World Ocean Day 2023 marks another significant milestone in our commitment to protect and preserve our planet's most vital resource: the ocean. On this day, people from all walks of life come together to raise awareness about the critical role the ocean plays in sustaining life on Earth and to take action for its conservation.
The theme for World Ocean Day 2023, "Plant Ocean: Tides are changing," reflects the urgent need to address the alarming state of our oceans. It serves as a reminder that we all have a responsibility to contribute to their restoration and safeguard their future for generations to come.
As part of its cooperate social responsibility, Mainstreet Capital was live on Thursday, 8th June, 2023 at the Elegushi beach, Lagos, where she played her role in the beach clean up activities, seminar, social media awareness, amongst numerous events established towards the course.
Ultimately, World Ocean Day 2023 serves as a reminder that the fate of our oceans is interconnected with our own well-being. Through collaboration and a shared commitment, we can restore the health and resilience of our blue planet, ensuring a sustainable future for both marine life and humanity.
Once again, we appreciate the Lekan Bakare Foundation for fostering this initiative, and we look forward to more sustainable commitments to invest in.
TAKE THE RIGHT TURN.