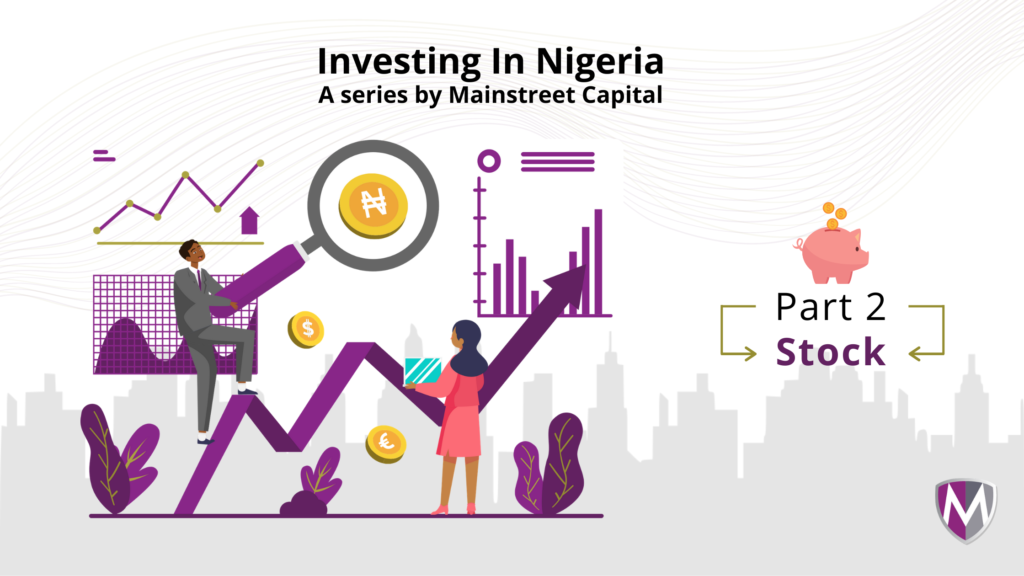 WHAT ARE STOCKS?
Stocks are a part of a company. They are an investment in a company and that company's profits. Investors buy stock to earn a Return On their Investment (ROI). Simply put, when you purchase a company's stock, you're purchasing a small piece of that company. Units of stock are called shares.
This entitles the owner of the stock to a proportion of the corporation's assets and profits equal to how much stock they own.
Stocks are a way to build wealth. Owing stock in some of the worlds most successful companies means you own a piece of that company and in some cases, it does mean you get a right to vote at shareholders meetings, if you choose to exercise that right.
For example, if a company has 1,000,000 shares of stock outstanding and one person owns 100,000 shares, that person does not own the company but would own and have claim to 10% of the company's profit and losses.
TYPES OF STOCK
Common and preferred are the two main forms of stock; however, it's also possible for companies to customize different classes of stock as hybrid stock in any way they want. The most common reason for this is the company wanting to manage voting rights of the investors or keep majority of voting power with a certain group; hence, different classes of shares are given different voting rights.
A few things to note-
Common Stock owners have voting right while Preferred Stock owners don't
The Preferred Stock owners are prioritized over a companys income, so they are paid dividends before the common shareholders.
Common Stock owners are paid out after out after creditors, bondholders, and preferred shareholders.
Preferred stock functions similarly to bonds since with preferred shares, investors are usually guaranteed a fixed dividend in perpetuity.
Preferred stock may also be callable, meaning that the company has the option to purchase the shares from shareholders at anytime for any reason (usually for a premium).
WHY DO COMPANIES GIVE OUT SHARES?
Companies need to give out shares to raise money.
Raise money for business expansion- E.g. enter new markets
Raise money for personal reasons- E.g. The founders need to create trustfunds for their children
Raise money for research and developments of new product lines
Raise money
HOW DO PEOPLE EARN FROM STOCKS?
Sale of Stock– The stock's price appreciates, which means it goes up. You can then sell the stock for a profit if you'd like.
Dividends– The stock pays dividends. Not all stocks pay dividends, but many do. Dividends are payments made to shareholders out of the company's revenue, and they're typically paid quarterly.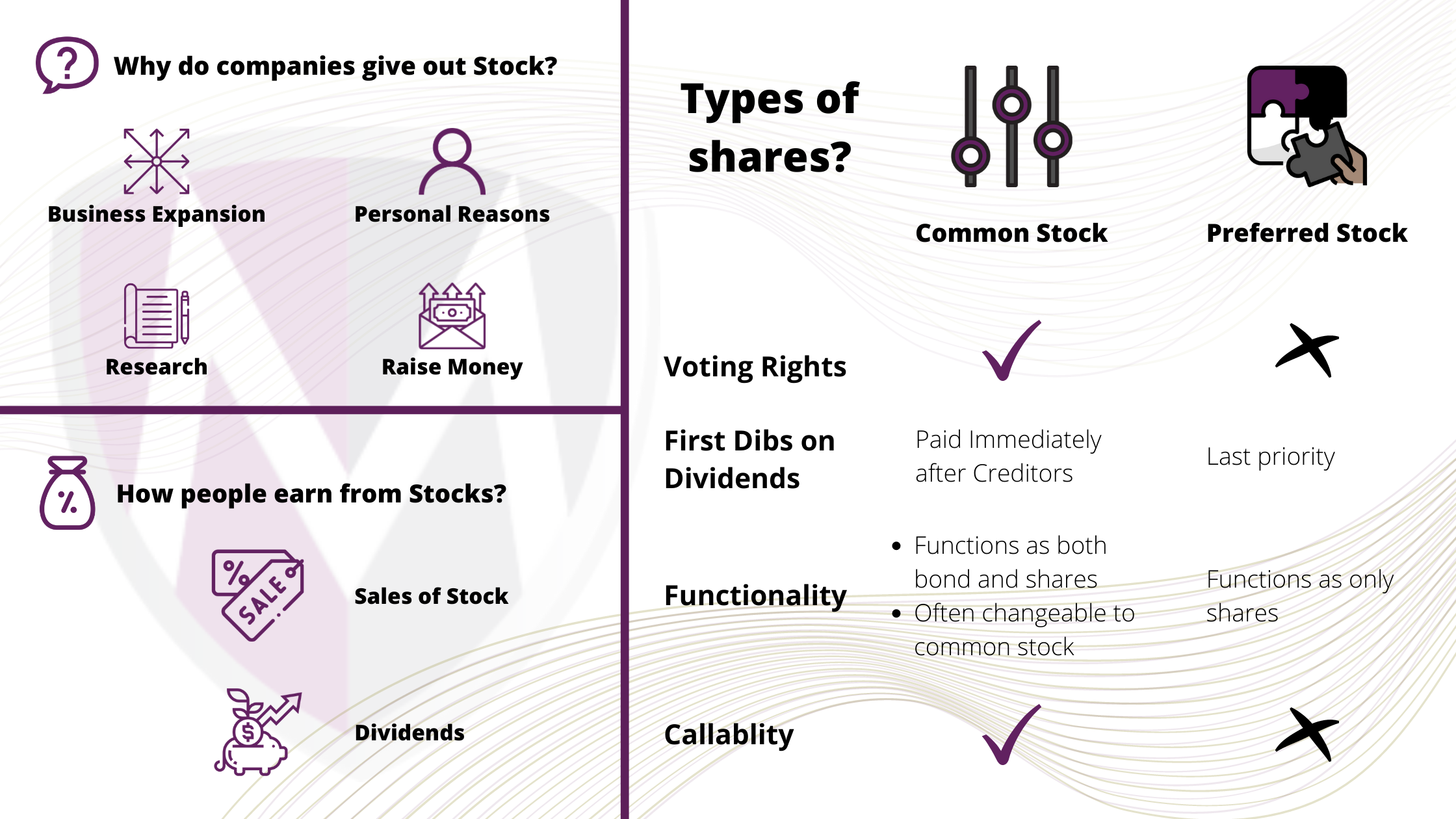 HOW CAN YOU INVEST IN STOCKS TODAY?
Visit a stockbroker
Visit a money Manager